Thu Feb 10, 2011 9:15 am by Anna Swan
Excited you must be, because if not you would't be reading this would you! XD So ha!
The A.E.H.O.T.D. and (The real) HOTD Anime has been confirmed. Some A.E.H.O.T.D. or S.G.H.O.D. sneak peeks have been added to some SG (Saru Getchu) Season two CD's in Japan, You probably might be why aren't there any here since a American person give them the idea. Well don't pout because S.C.E.I. is shipping …
[ Full reading ]
Things to know about HotD
Sat Dec 11, 2010 5:29 am by ProjectGH0ST
HOTD
AMS agents Thomas Rogan and G are sent on an assignment on December 18, 1998 to investigate a panicked phone call from Rogan's fiancée, Sophie Richards, and a series of disappearances at the Curien Mansion, home and laboratory of Dr. Curien, a biochemist and geneticist. Curien was obsessed with discovering the very nature of life and death, backed by the DBR Corporation and its scientists. …
[ Full reading ]
Hello
Hello my name is Marika and whio are you all???!!!!
Glorious Leader




Posts

: 58


Join date

: 2010-11-27


Age

: 22


Location

: The Throne Room

I am GH0ST the Admin of this forum my friends Lucy, Jessica, and ZPink we'll meet with you soon
_________________
"You underestimated me...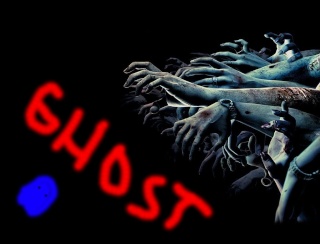 ...did you think me a child"
GH0ST
Vs. Theme: It's on now!
Spoiler:

new pic of me, Kiwi

) Nice to meet you ZPink.
okay but what for a name?